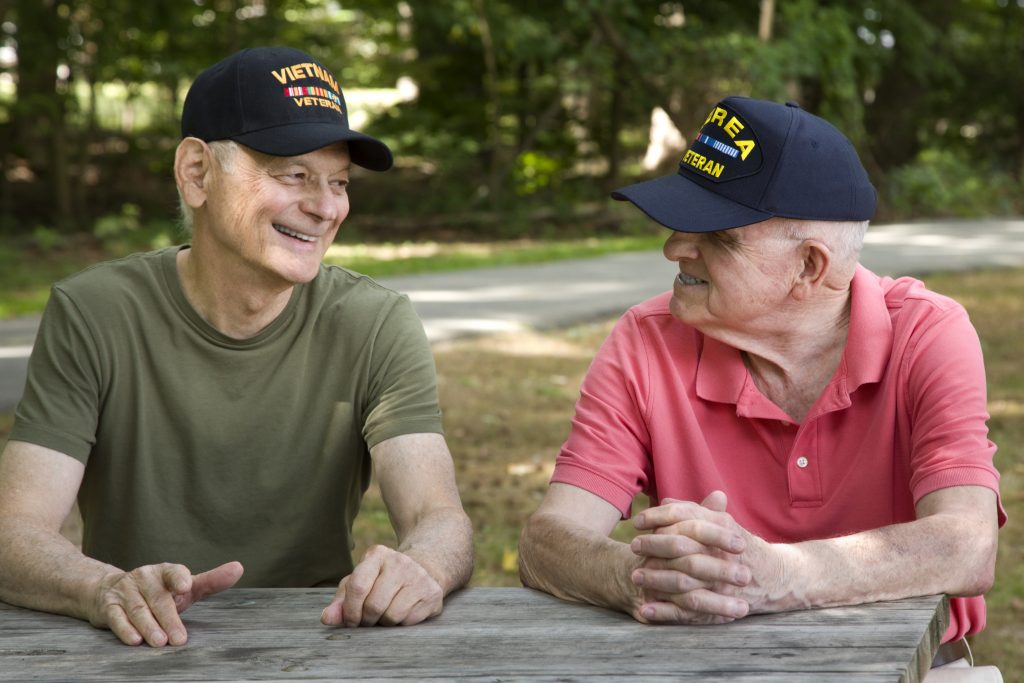 Thank For Your Service
This November 11th we honor all of those who have worn the uniform in defense of the United States. Their dedication to duty and service stand as examples to all of us and we would not have the freedoms we have if it was not for their heart for our country.
We would like to say thank you for your sacrifice. Spending time away from your loved ones so that others are able to be with theirs. Sacrificing the now, for a better and brighter future. Thank you for you dedication, your courage, and commitment to others and our country. May we never forget what you have done on our behalf.
Today we want to honor you by saying Thank You and Happy Veteran's Day.
Proud To Be Apart
At Good Shepherd Hospice, we are proud to participate in Honor Flights which help Veterans experience a day at our national memorials. Our Vet-to-Vet volunteers offer the unique ability to relate, connect, share stories and enhance the quality of life for veteran patients. This creates a common bond that only Veterans can share. Our Vet-to-Vet Café events provide education on the benefits that hospice care with Good Shepherd provides to our Veteran patients.
By recognizing the unique needs of our nation's Veterans who are facing life-limiting illness, Good Shepherd Hospice, through the We Honor Veterans program, is able to accompany and guide America's Veterans and their families toward a more peaceful ending. In cases where there might be specific needs related to the Veteran's military service, combat experience or other traumatic events, Good Shepherd Hospice has access to the necessary tools to help support Veterans and their families.