Referrals
We providing the same level of care, whether your family member is at home or moved to a nursing / assisted living facility.
Quality Service
One Patient at a time.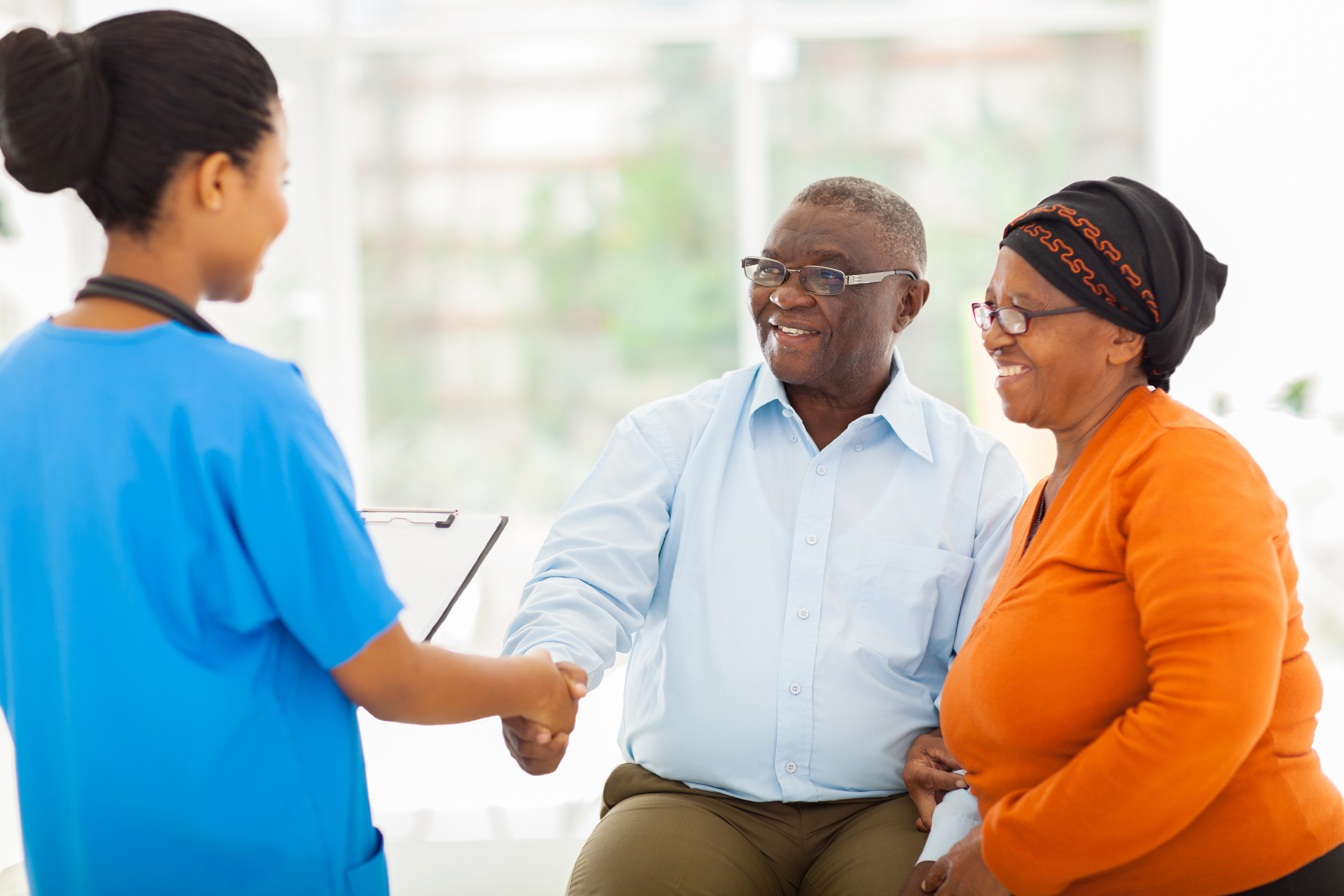 The Good Shepherd Difference.
You're likely confronting some things in your life that you probably hoped you never would.  And we believe, quite frankly, that there is no reason to soften or reshape the reality of it. Terminal illness is not, by it's very definition, an enjoyable topic or pleasant experience.
But it is with that same poignant honesty and absolute sincerity that we can also promise you this: for every moment that you lose to worry or even fear, for every night that you lie quietly without sleep, for every day that you spend wondering why… we can offer a moment of comfort, a night of peace, a day spent enjoying and celebrating life.
MEDICAL DIRECTORS. Good Shepherd Hospice physicians work in conjunction with each patient's regular physician, providing supplemental care focused on a higher level of comfort and quality of life. If the attending physician is not immediately available, hospice physicians ensure prompt medical decision-making.
REGISTERED NURSES. Providing hands-on, individualized care during regularly scheduled visits, Good Shepherd Hospice RNs add a personal touch to professional services which distinguish our care from others. From coordinating medication and supply deliveries to answering patient or family questions to simply holding a hand in a time of need, our nurses are at the heart of Good Shepherd Hospice.
ON-CALL NURSING. For your peace of mind, a staff nurse is available 24 hours a day, every day.
HOME HEALTH AIDES / HOMEMAKERS. In addition to care provided by our staff RNs, home health aides assist with personal care services that help the patient feel better, be more comfortable or just make the day brighter. Home health aides also provide homemaker services including light housekeeping essential to the comfort and cleanliness of the patient's room.
MEDICAL SUPPLIES, EQUIPMENT AND PRESCRIPTIONS. All supplies, equipment and prescriptions related to the patient's comfort or terminal condition are provided by Good Shepherd Hospice. Our trained staff members assess the need for these items and coordinate their delivery – one less worry for you.
SOCIAL WORK SERVICES. Our licensed social workers provide counseling to patients and caregivers for a large variety of needs, including help in resolving emotionally painful family issues or confronting and understanding the many mixed feelings that often accompany terminal illness.
SPIRITUAL COUNSELING. Good Shepherd Hospice chaplains are available to all patients any time there is a desire for spiritual counseling, with the highest regard for the patient's personal religious beliefs.
BEREAVEMENT SUPPORT. At Good Shepherd Hospice, care for the patient is only the first step. The family and their needs are just as important to us, especially when facing the loss of a loved one. Bereavement support starts at the first contact with hospice and continues throughout the patient's illness and for 13 months following the death of a loved one. We respond immediately, helping surviving family members find healthy outlets for the emotional needs that accompany loss.
TRAINED VOLUNTEERS. Our program volunteers supplement the care given by our staff, adding yet another dimension to our comprehensive approach. Services include everything from visiting with or reading to patients, writing letters, listening to music, playing games, watching movies, etc.
24-HOUR CONTINUOUS CARE. Continuous care is provided during periods of crisis in order to allow the patient to remain at home. Nurses and home health aides are always available to assist in managing the crisis. Our social workers, spiritual counselors, and bereavement counseling services are also a valuable part of our care team during these periods of crisis.
IN-PATIENT CARE. Should pain or other symptoms become unmanageable and require inpatient treatment, we will contract for admission to a qualified general inpatient care facility until the condition returns to a manageable level. A co-payment may apply.
RESPITE CARE. Inpatient respite care will be provided to the beneficiary when necessary to relieve the family members or other caregivers that are caring for the beneficiary at home. Coverage for respite care does not require a worsening of the beneficiary's condition. Respite care is short-term inpatient care and is reimbursed for no more than five consecutive days per respite period. This care is provided on an occasional basis. Any number of situations may necessitate respite care.
SPECIALIZED THERAPIES. Should a patient's terminal condition require physical, occupational, dietary or speech therapy, our staff contracts with a therapy department to provide palliative PT, OT, or ST therapy. A dietitian is available as needed.
Whats Next?
Do you know someone who would benefit from our services? Click here to fill out our referral form today. Copyright © 2023 Good Shepherd Hospice